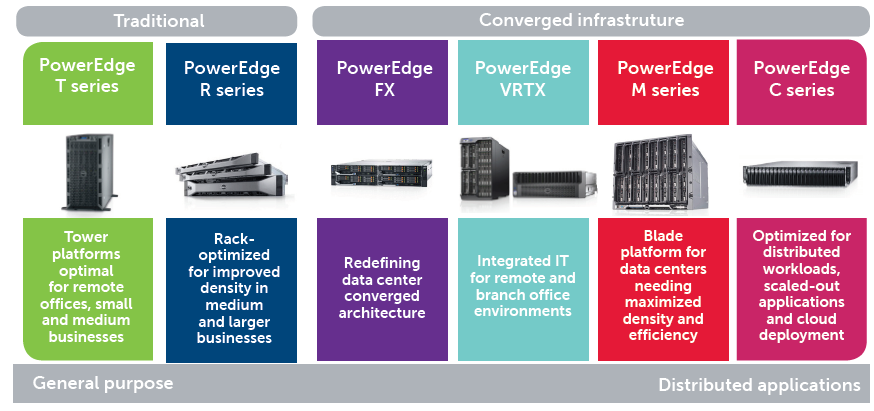 DELL PowerEdge Server Portfolio 2016
The 13th generation of PowerEdge servers represents Dell's most advanced lineup of rack, tower and converged infrastructure platforms and is designed for the widest range of web, enterprise and hyperscale applications. Delivering new levels of flexibility, efficiency and performance, these systems allow IT organizations to:
Build a scalable, adaptable infrastructure
The flexible, adaptable portfolio of PowerEdge servers can be used as modular building blocks to create an agile, future-ready infrastructure, from the remote office to a large-scale data center.
Manage from anywhere with more automation and new access options
Dell's OpenManage™ portfolio of systems management tools continues to make enterprise management easier and more efficient with increased automation, simpler tools and mobile device access.
Increase application performance with scalable, efficient in-server storage
Versatile, powerful in-server storage allows you to accelerate performance of targeted applications with flexible configurations designed to maximize your data center efficiency.